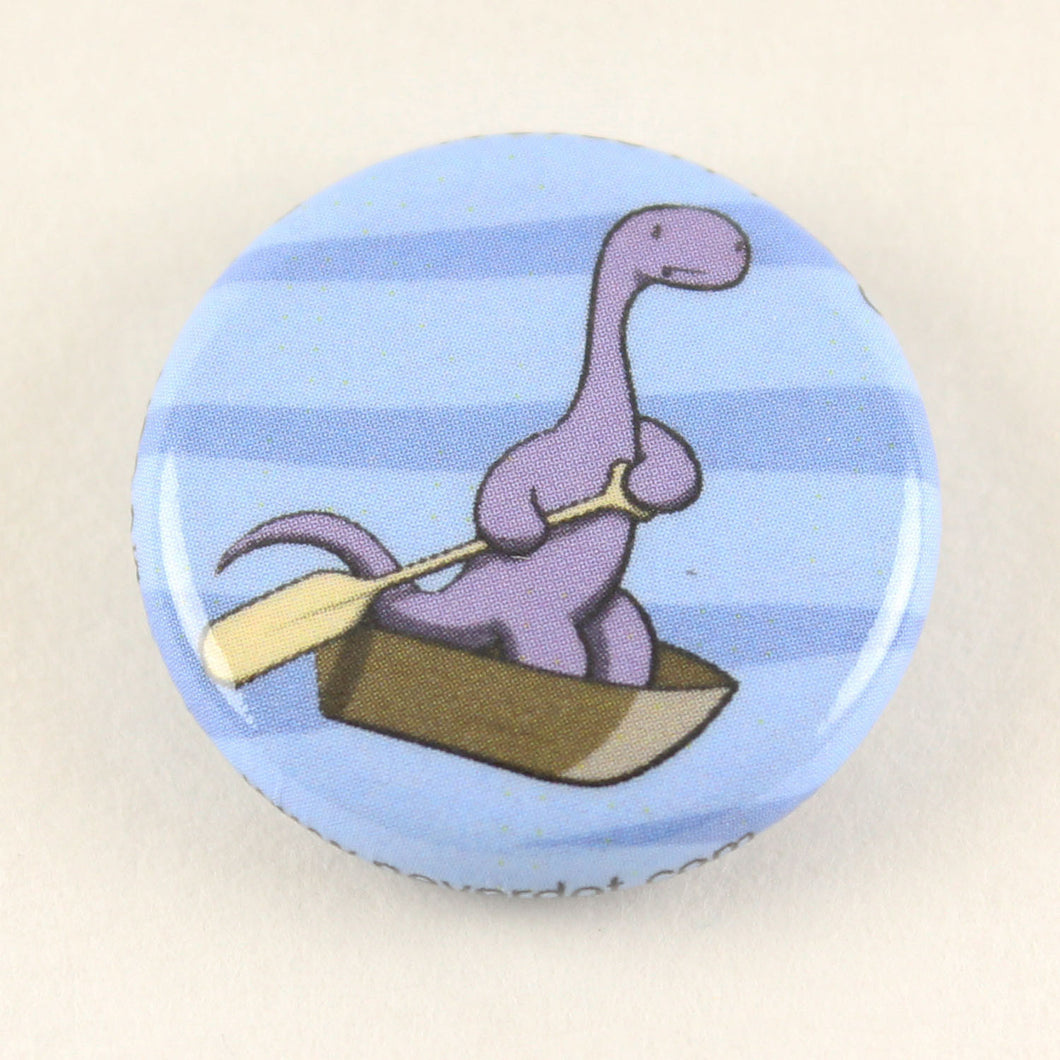 Rowing Brontosaurus magnet button
A little bit of rain never hurt anyone, but 40 days and 40 nights of rain can certainly do a number on you if you're a really heavy dinosaur with limited room on the only major sea liner.  Agent Pickle has to improvise with this rowboat to weather the storm.
This 2.5cm magnet button features Agent Pickle the brontosaurus peacefully rowing along through the turbulent Atlantic ocean.  You can stick your Agent Pickle magnet onto your favourite ocean liner hull!  Or the fridge.  It probably works there too.