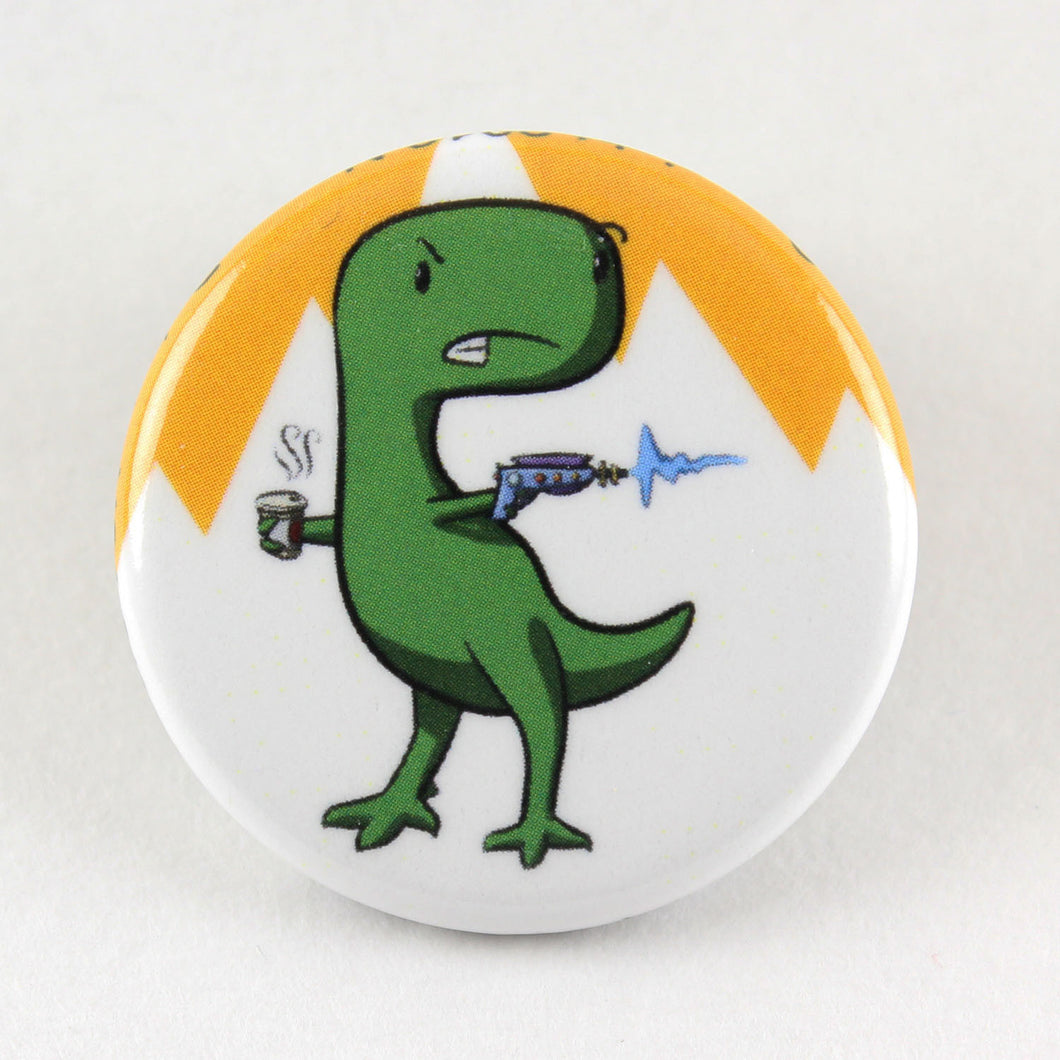 Agent Rex button pin
Agent Rex is a very busy dinosaur.  He's got to get his morning latté before the crowd hits and delays him too much to defuse the bomb threatening Gladestone city!  You can't expect a dinosaur agent to defuse a bomb without a morning latté, right?
This 3cm button pin features Agent Rex the T-Rex.  Pin him in all sorts of covert, strategic places like under the dog bowl, on a brick wall, under your lapel, or on the side of the Hubble Space Telescope.