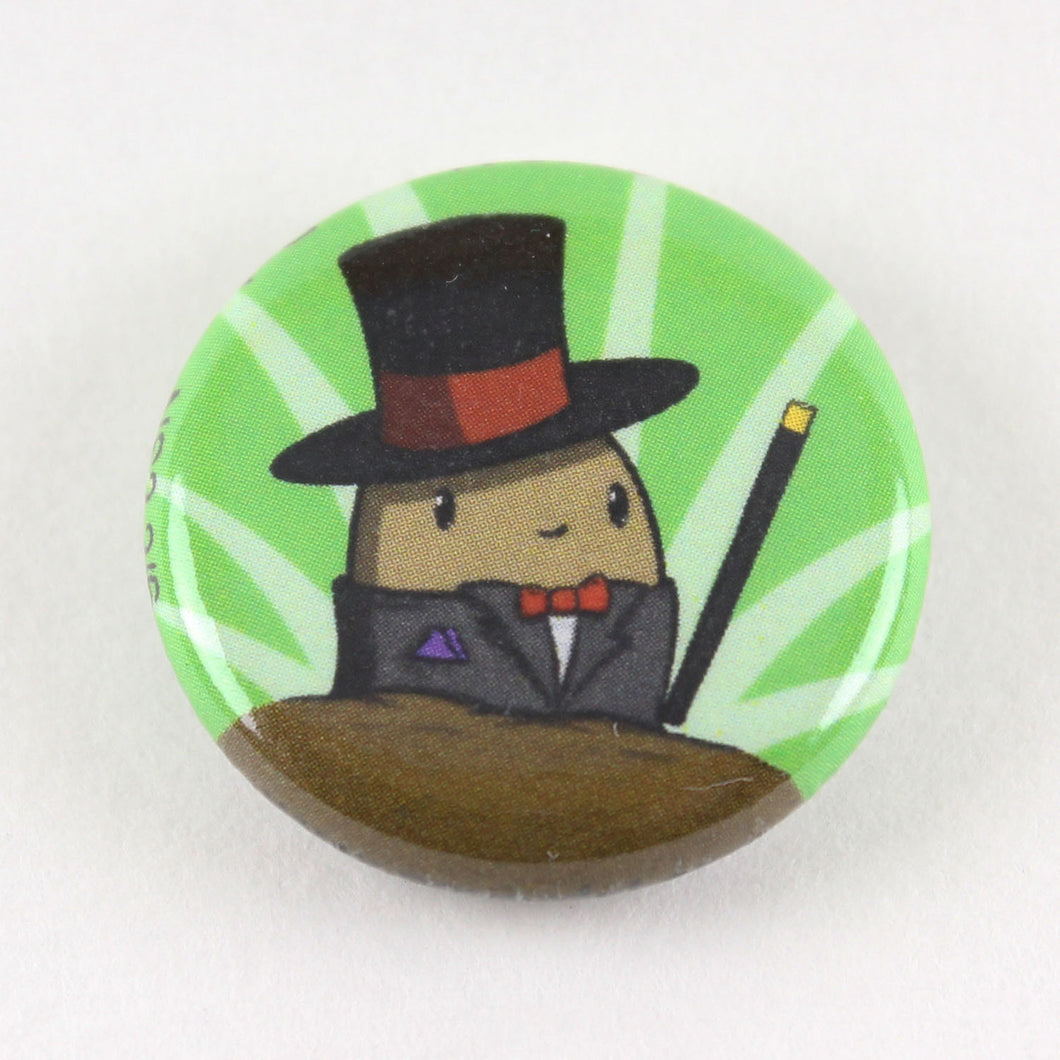 Dapper Potato magnet button
The name's Tater, Po Tater.  Don't mess with this well dress spud or you'll wind up 6 feet under.  That's where he lives with his four rowdy roommates, 6 feet under.  It's a really nice dorm res.  Unfortunately, you'll likely get pranked, so it's best to avoid it.
This 2.5cm magnet button features Logan the potato wearing his very distinguished tuxedo, ready for a night on the town.  Invisible spy car sold separately.