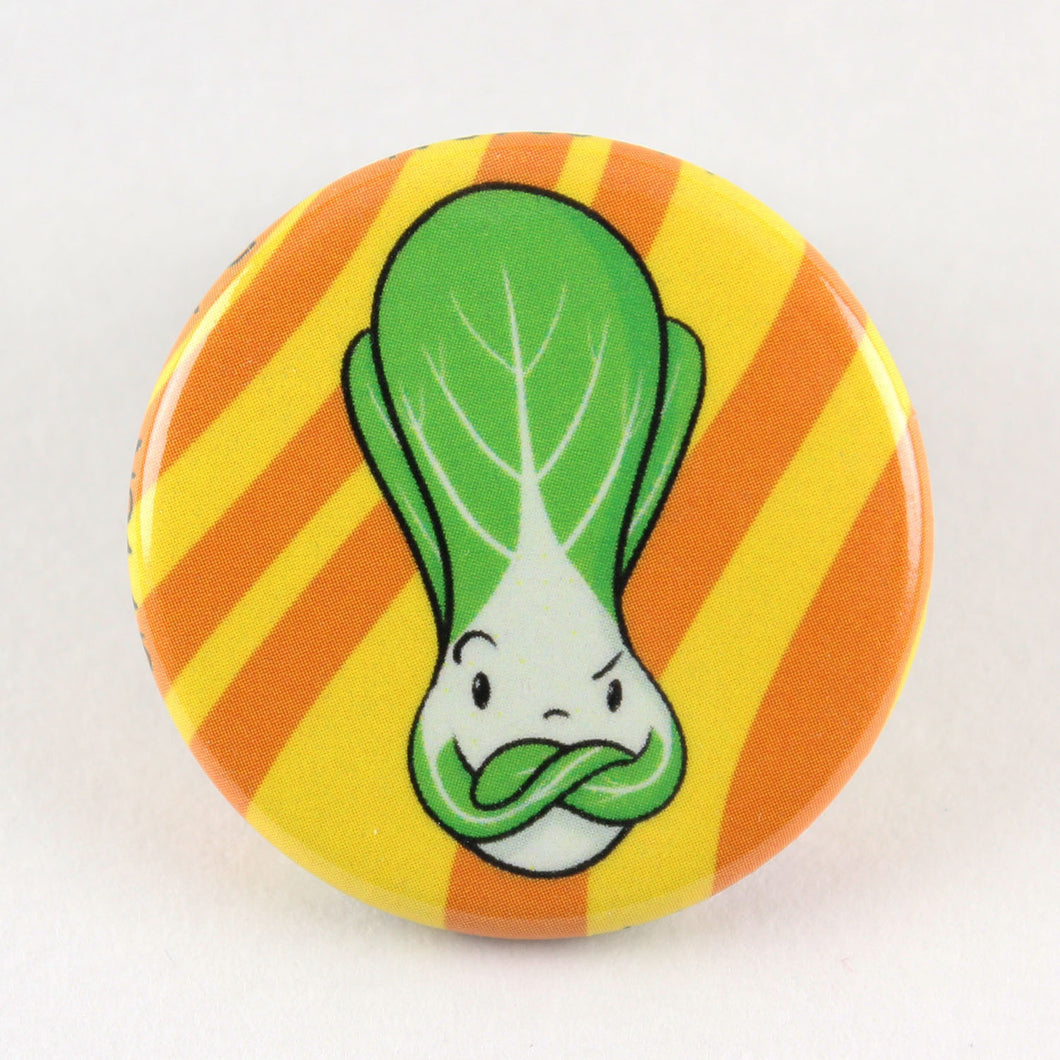 Sassy Bok Choy button pin
This bok choy has a bit of a problem and we're not sure what it is, but we're starting to think it's something we did, or forgot to do, or thought, or didn't think.  If you can figure it out, please tell us!  We can't bear the scorn!
This 3cm button pin features Jenny the bok choy in all her fierceness.  Pin her to your sweater, shirt, backpack, curtain, stuffed giraffe, party balloon, or water bed.