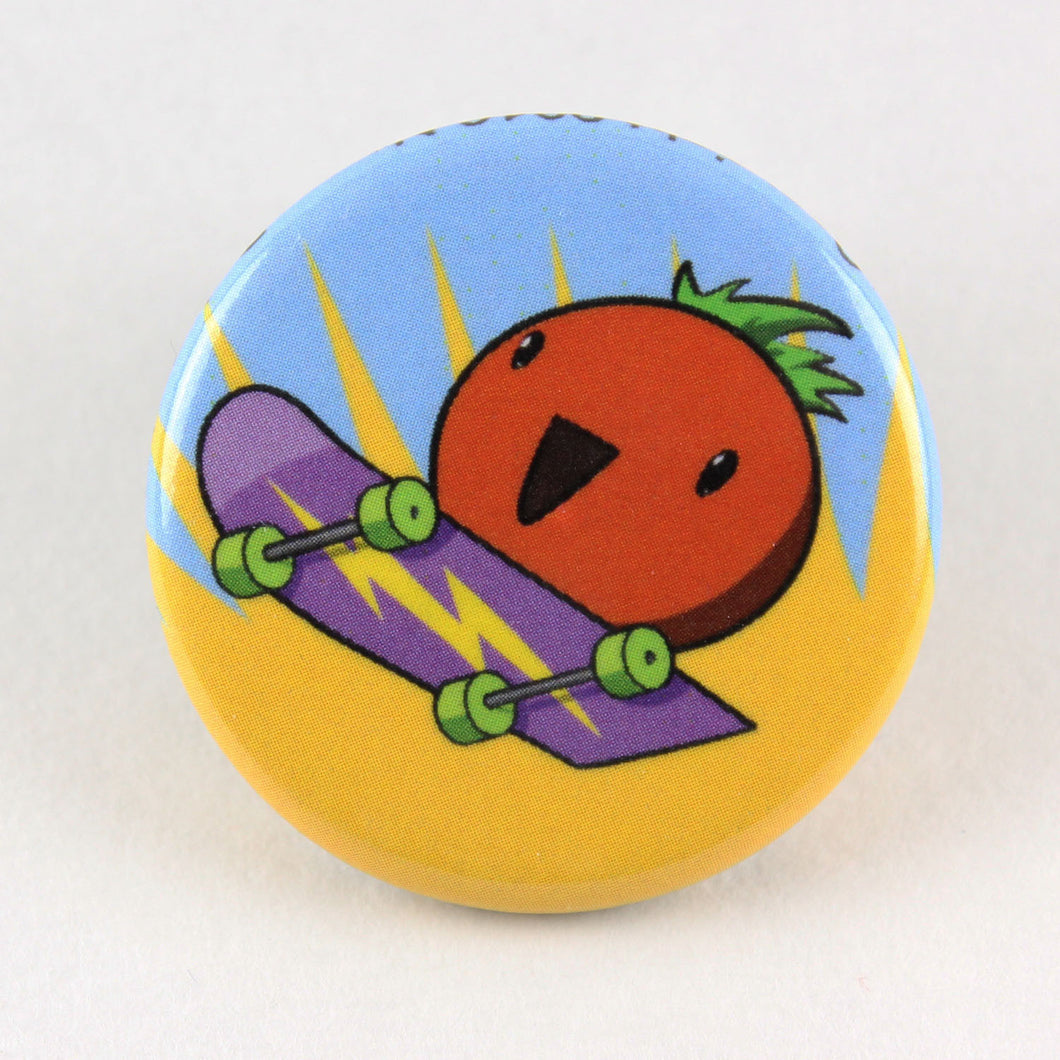 Sk8r Tomato button pin
Impressing his friends with his distinct lack of broken wrists, Aaron the tomato skates to glory on his retro skateboard.
This 3cm button pin features Aaron the tomato aboard the USS Sk8r4ever!  Deck out your own skateboard wheels in these sweet pins*.
* Pins won't actually pin to a skateboard wheel unless you use duck** tape or something.
** Is it "duct" tape or "duck" tape?  What would you use duck tape for?  Keeping ducks quiet?